Carla Creo
Carla Creo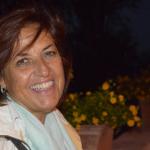 Research scientist
ENEA Centro Ricerche Casaccia
00123
Santa Maria di Galeria
RM
Graduate in Biology and specialized in Microbiology.
In ENEA since 1982, first as a fellow / consultant, then since 1989 as a researcher.
The research has addressed on environmental studies related to the consequences of human activities on transition and marine-coastal environment.
She has coordinated and / or participated to experimental laboratory and in field researches, and in working groups aimed to study the impact of human activities on the environment mainly marine-coastal areas, especially in projects on sustainable tourism, environmental certification, biodiversity, information environmental and territorial for the purpose of monitoring the environmental sustainability; indicators for the management and characterization of coastal areas; currently projects on industrial symbiosis.
Contact person for the division in departmental working group dedicated to the communication.
She leads seminars and lessons; environmental education for schools of the territory.
Author and co-author of relevant publications.
Tutor of many thesis.